Machine Applied Through Coloured Render Systems in Cumbria and Lancashire
We are experts in through coloured render systems using the latest techniques and products from the leading manufactures like K-rend, Parex, Fassa Bortolo, Weber rend, Jub, Weatherby and Sto to name but a few.
We apply the render using a spray render machine for faster turnaround of jobs and a consistent quality finish every time.
Whether your building a timber frame house, an extension or simply thinking of replacing that tired old dashing with a modern, clean no maintenance coloured render finish, call us to discuss your project and to see our render sample books.
Available Finishes-
Monocouche
- scraped or scratch finish is lime and cement based available in over 50 colour shades
Thin coat
- A flat or slightly textured finish which is silicone or acrylic based. This is a highly flexible finish suitable for timber frame buildings etc available in 1000's of colours
Roughcast
- For those wanting a more traditional roughcast/wet dash finish which requires no painting we spray the texture on which is through coloured.
E.W.I
- External wall insulation We clad the exterior of the building with insulation and render on top and can be finished in all colours and texture
Lime render
- Used in older buildings and historic restorations. We spray the lime render, it can be coloured or not and finished in many different ways.
Reasons for choosing coloured render
Through coloured - no painting EVER!
No Maintenance
Breathable - allows building to breathe
Machine applied - quicker programme times
All work guaranteed
A commercial project for Costa Coffee Barrow in Furness - K-rend K1 White


A Parex Monorex t70 beige earth job completed in Ulverston
A bungalow renovation in Kirkby in Furness using Parex Monorex G00 natural white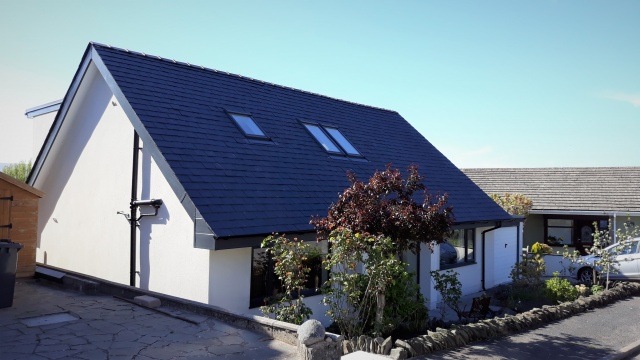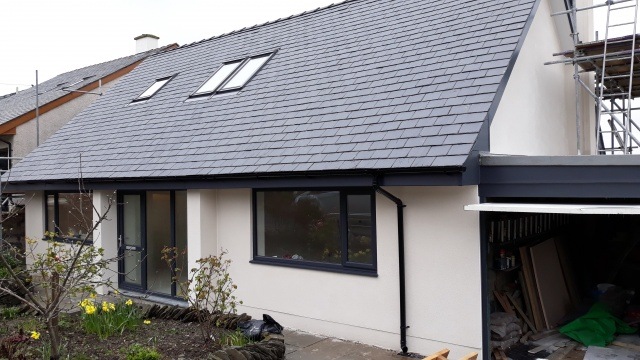 A new build project in Witherslack white roughcast with thin coat window bands, K-rend
Weber Pral m colour Mushroom - Storrs park Bowness-on-Windermere